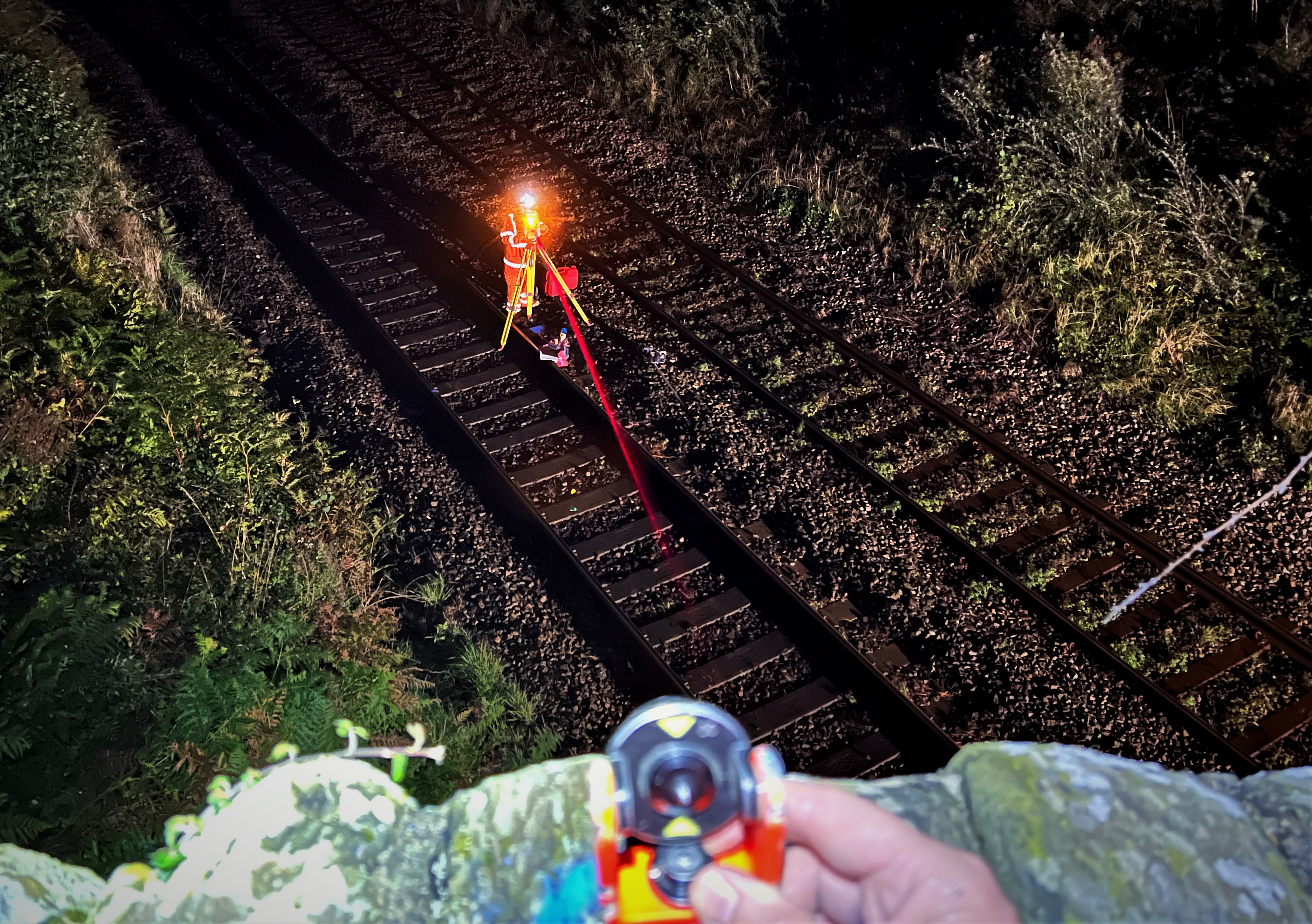 Anthony Brookes Surveys Ltd carry out a wide range of monitoring surveys across the rail network. These include direct measurement to markers, remote measurement of reflective targets, comparisons of slope profiles, measurements of cliff edge creep and photographic record surveys.
We work with our clients to develop the most suitable method of survey for each site, both in terms of ensuring collecting of sufficient information of suitable accuracy and of determining the most economic method and markers required.
We use high specification total stations and digital levels for measurement and are able to source a wide range of targets to be mounted on the structure / feature of interest. We are able to fit targets to all types of solid feature, including special targets for rail web mounting, and can install wood or metal stakes for slope monitoring projects depending on expected duration.
The frequency of or monitoring visits may range from hourly observations upto annual visits depending on the clients requirements.
Results can be rapidly turned around and reported with results in tabular or graphical format.