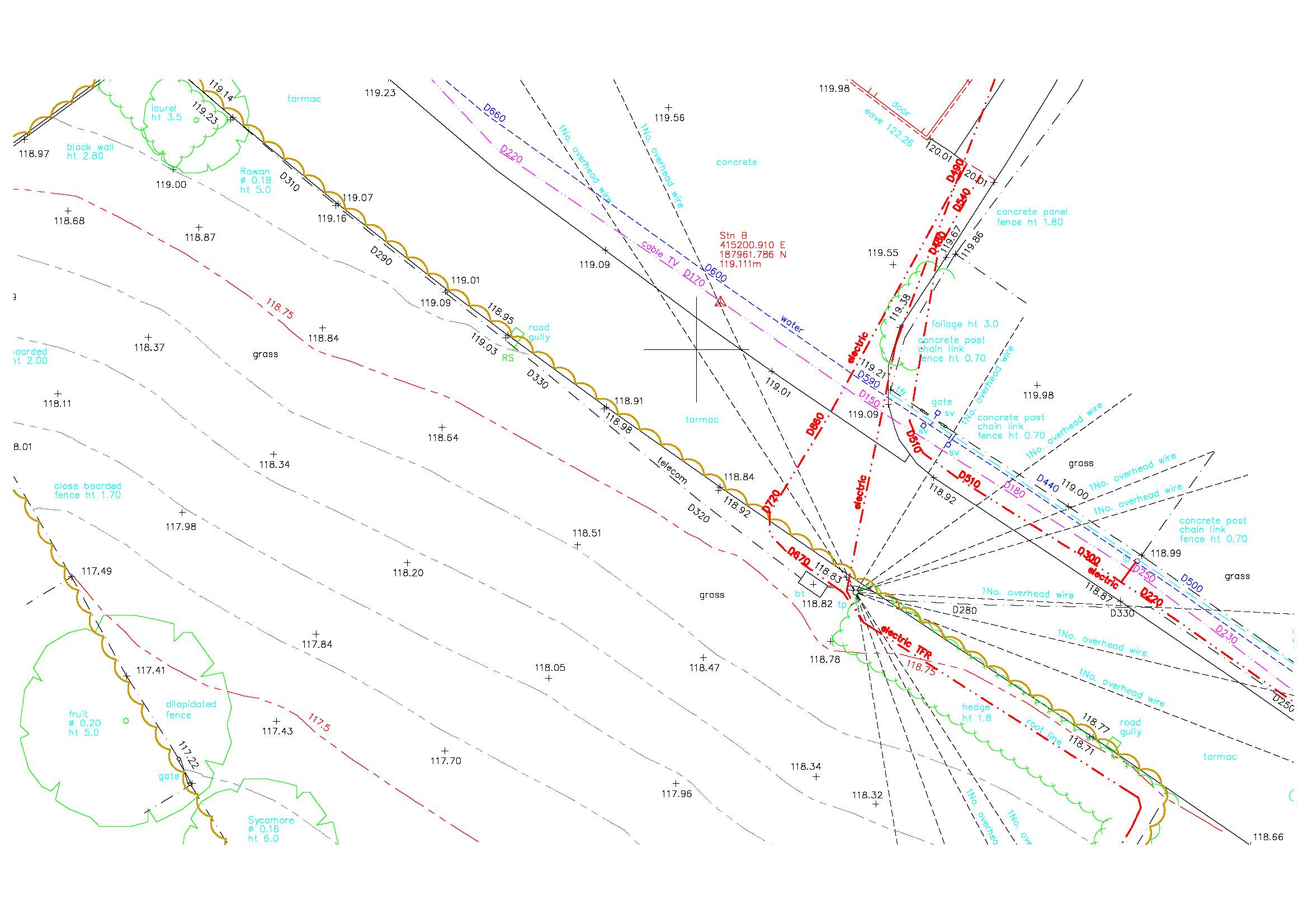 With the introduction of PAS 128, clients can request 4 main levels of Utility Mapping, these are:
Quality Level D (Desktop Study):
- Underground utilities ploted from record information from all of the relevant asset owners.
With this survey level, we provide the client with all the stat plans from the asset owners. This survey is often know as a Desktop Survey.
Quality Level C (Site Reconnaissance):
- As above but with a site reconnaussance to match utility records with the physical surface utility street furniture as a best fit.
With this level of survey, the records from Quality Level D are cross checked along with a site visit to locate the physical features that support the existence of utilities in the survey area. Surface features to be included in the on-site checks shall include as a minimum: manhole and inspection chamber covers, valve covers, utility markers, control and distribution pillars and columns, street lighting, traffic lights, and historic excavation scar lines.
Quality Level B (Detection):
- Underground utilities detected by geophysical methods.This involves electromagnet and ground penetrating radar surveys to obtain a horizontal position and/or vertical position(depth) on all utilities including, but not limited to:
Electricity
Gas
Water
British Telecommunications
Drainage
Fibre Optics
Radio Signals
Camera Cables (CCTV)
Within this level there are various sub categories (M1-M4) which depict the utility location method to be used along with post processing if required.
The higher the level M4P the more accuracy, which allows a greater picture into the ground for the client however the higher costs need to be balanced with the clients requirements.
Quality Level A (Verificaton):
- Utilities verified and positioned by physical indentification. This may be by strategically positioned vacuum excavation or hand dug trial pitting.
Typically once the client has received the finished drawing for Quality Level B, they can choose the areas that they would like to have the utilities exposed in and then the data confirmed on site can they be added to the drawing with the quality and accuracy updated if necessary.